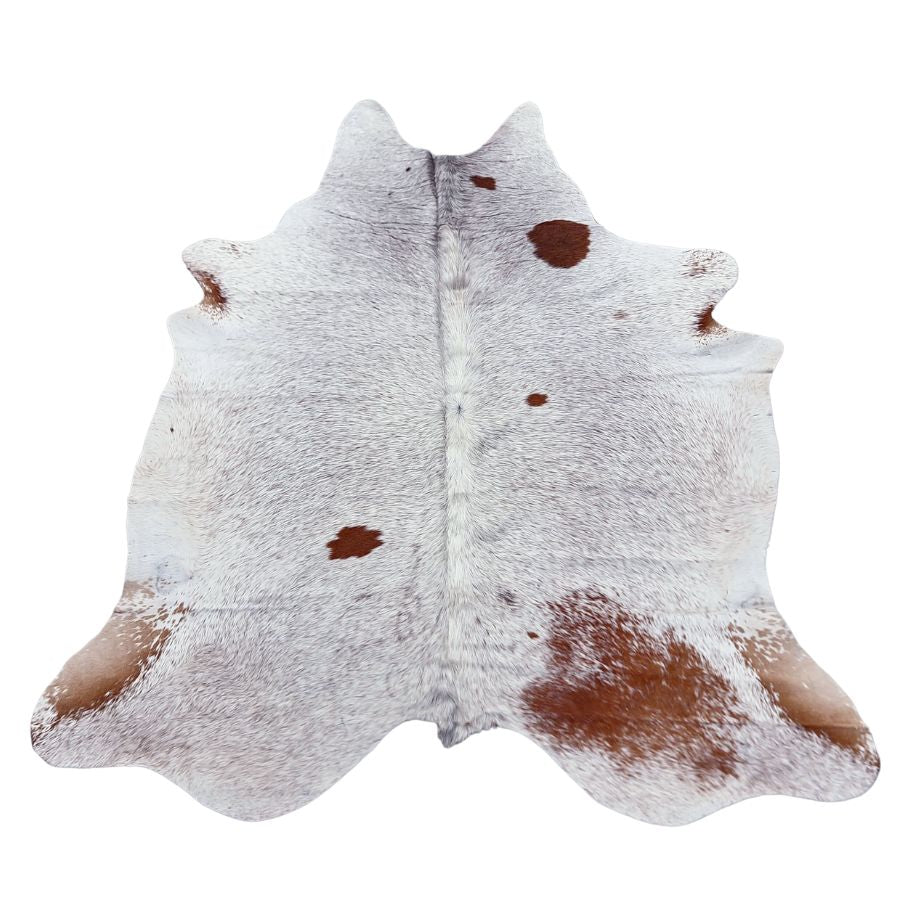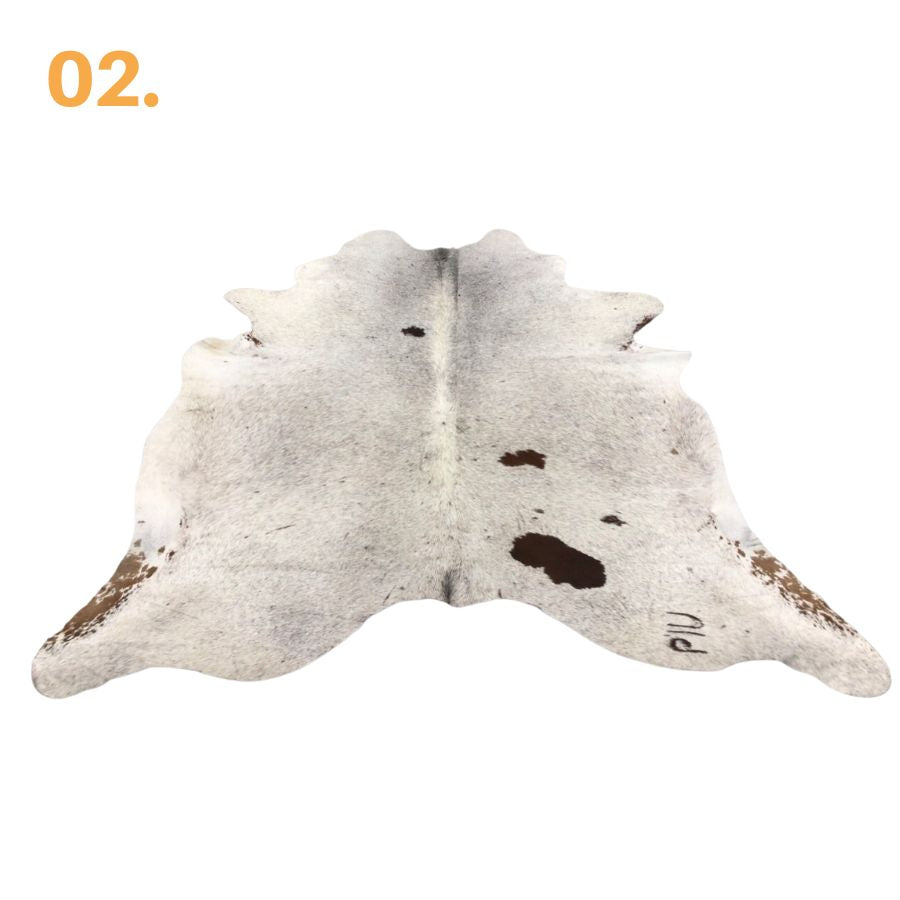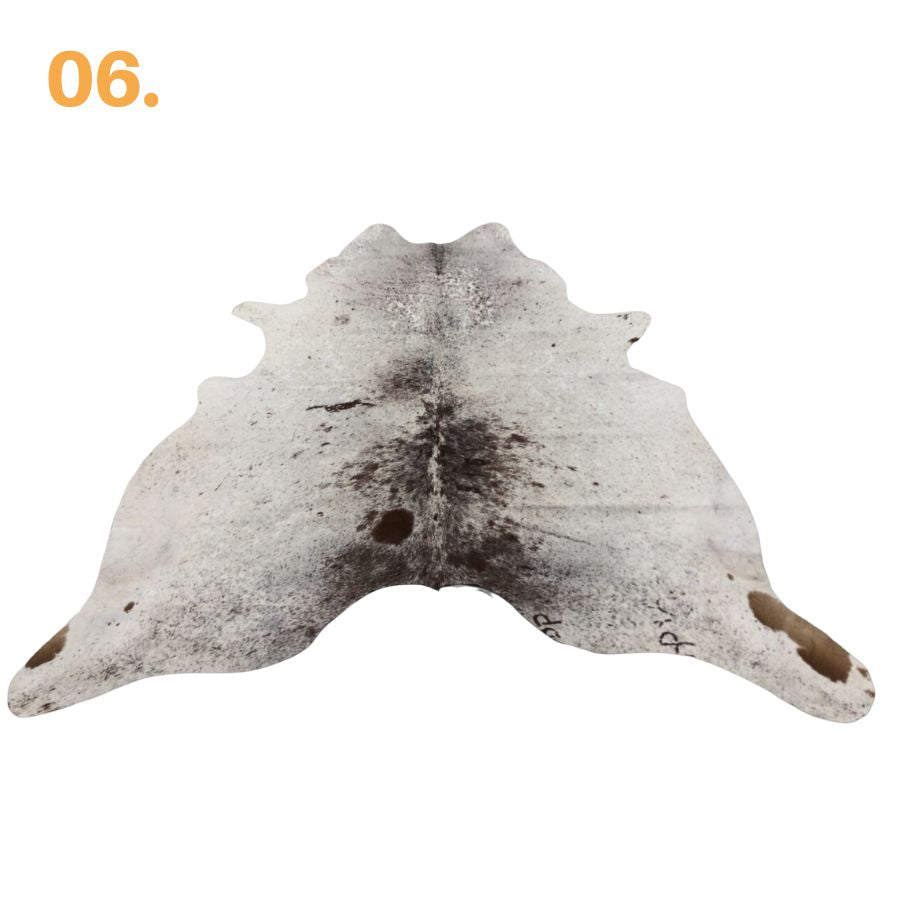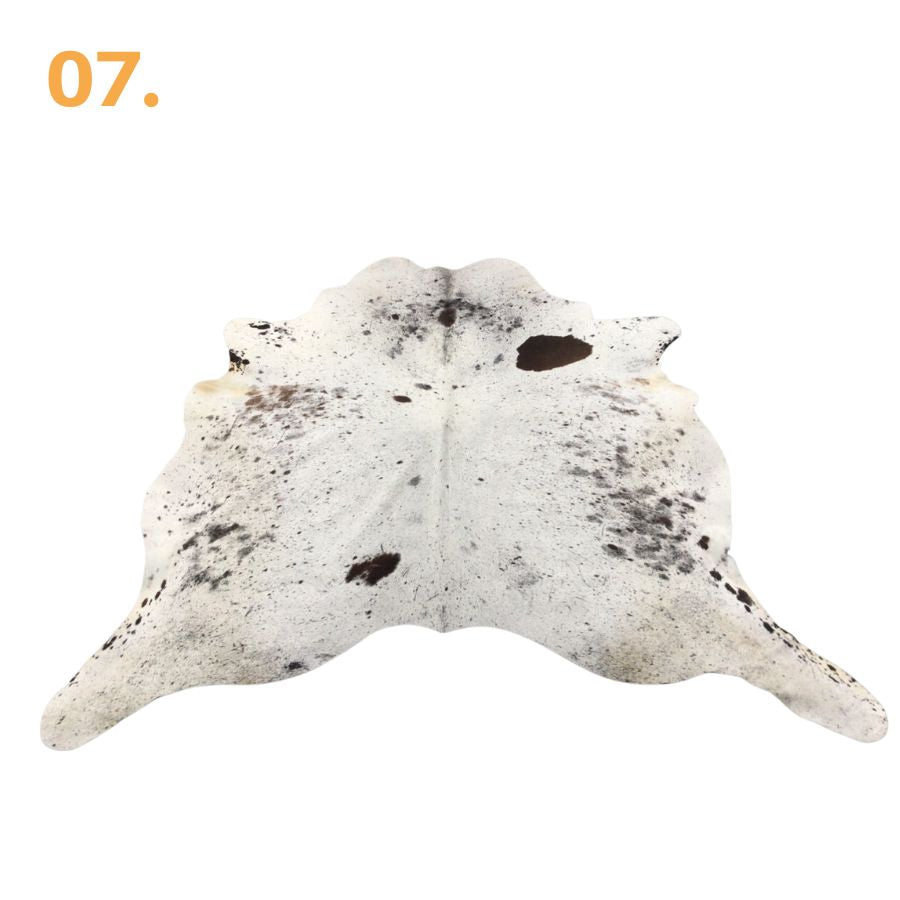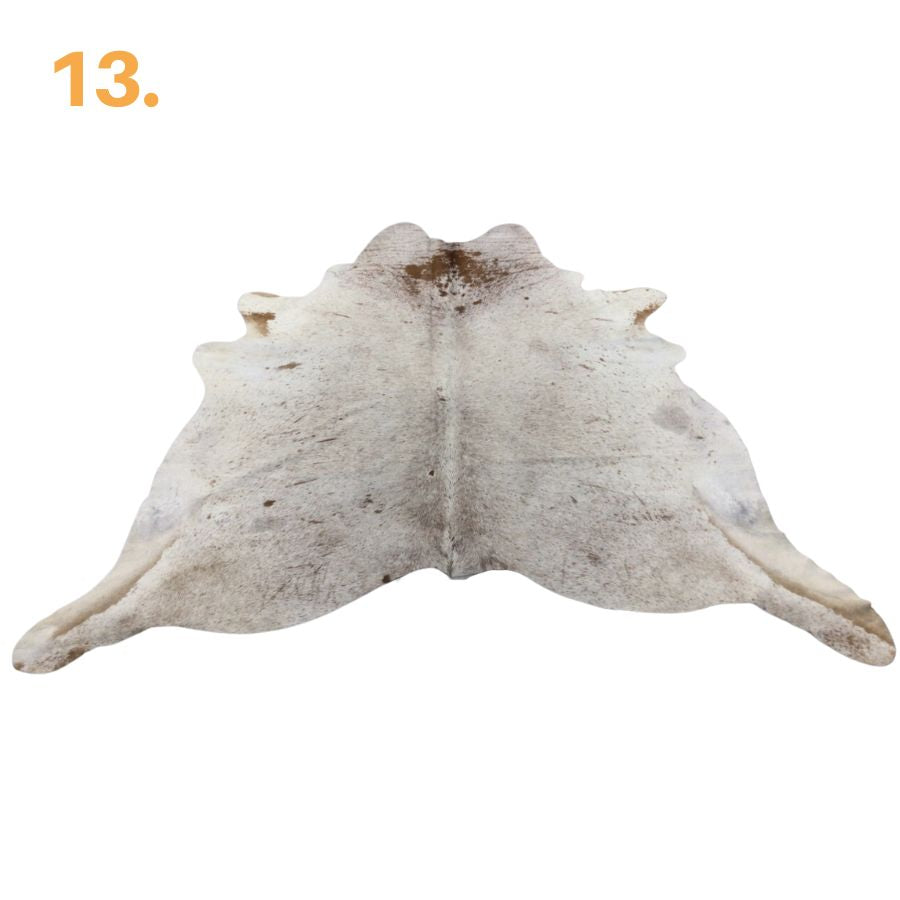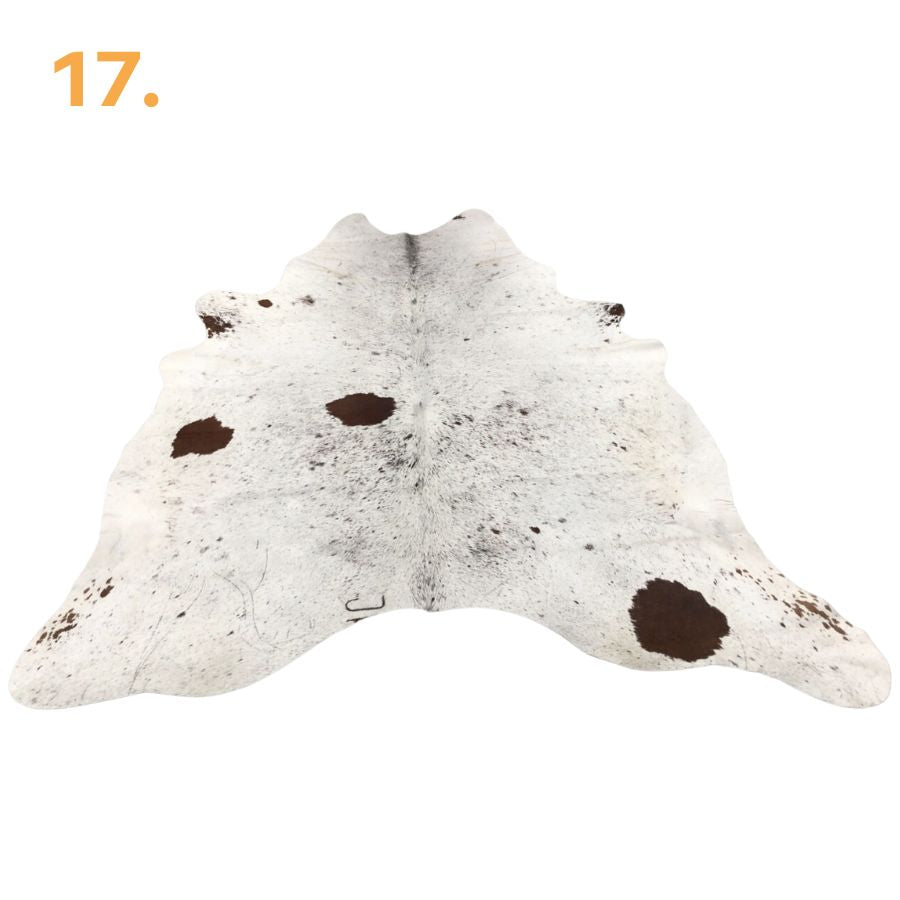 Cowhide Rug Sale - Longhorn (Regular)
---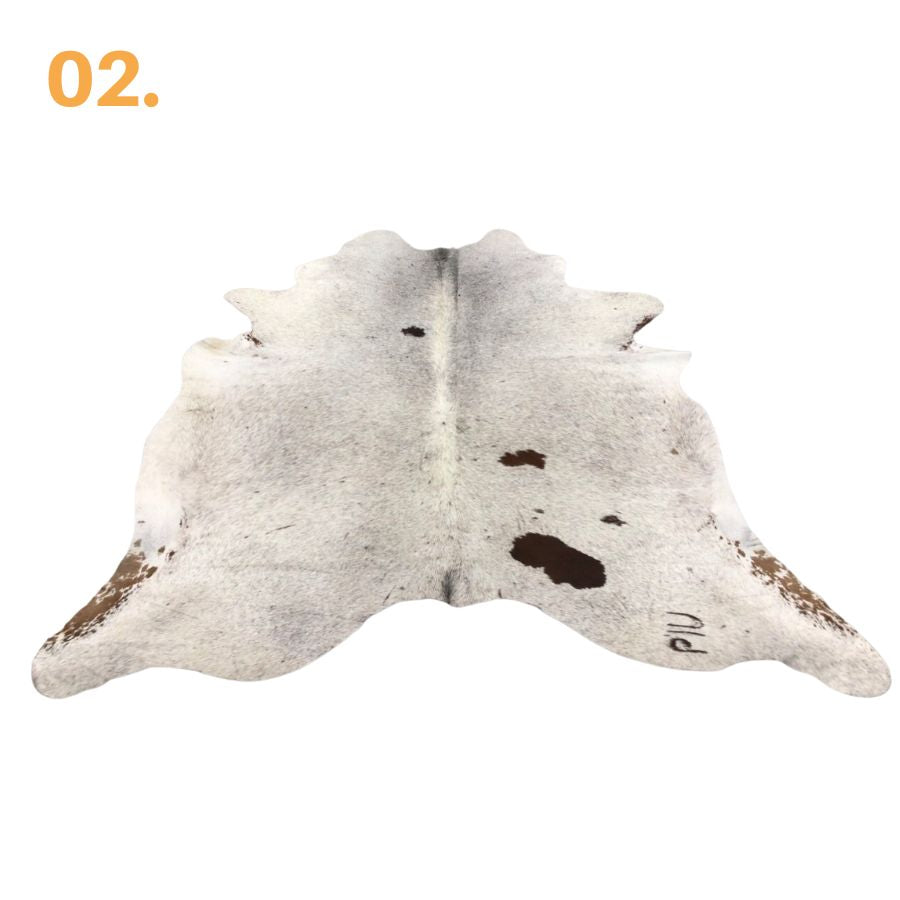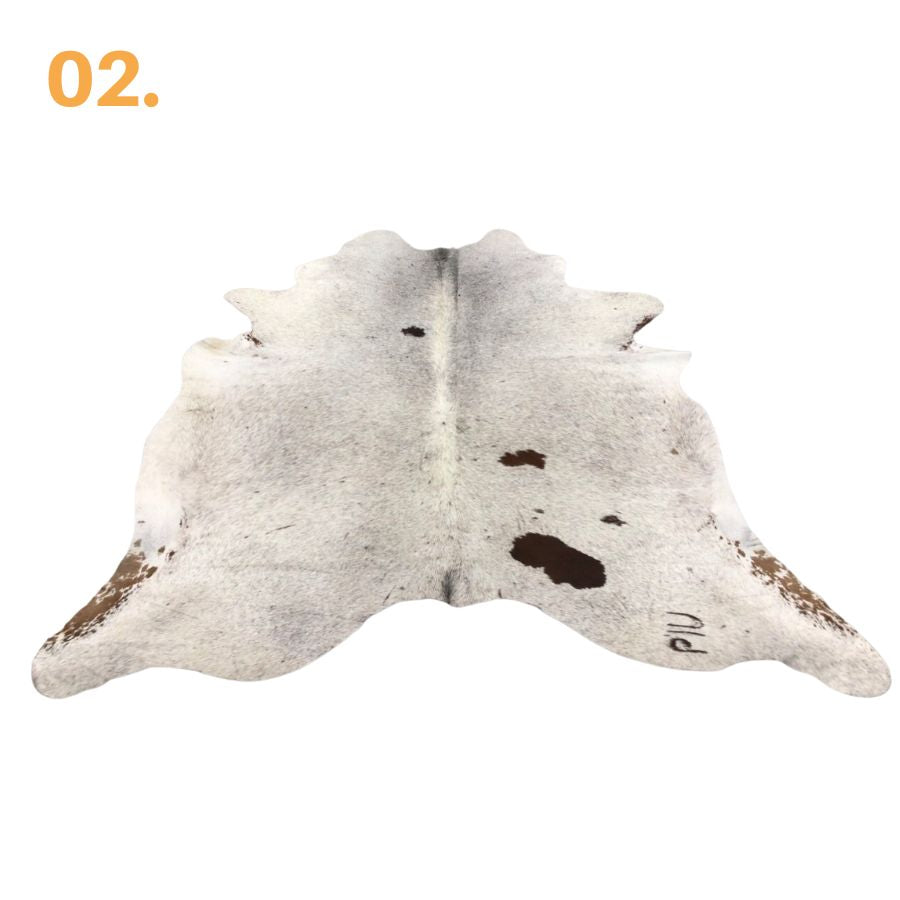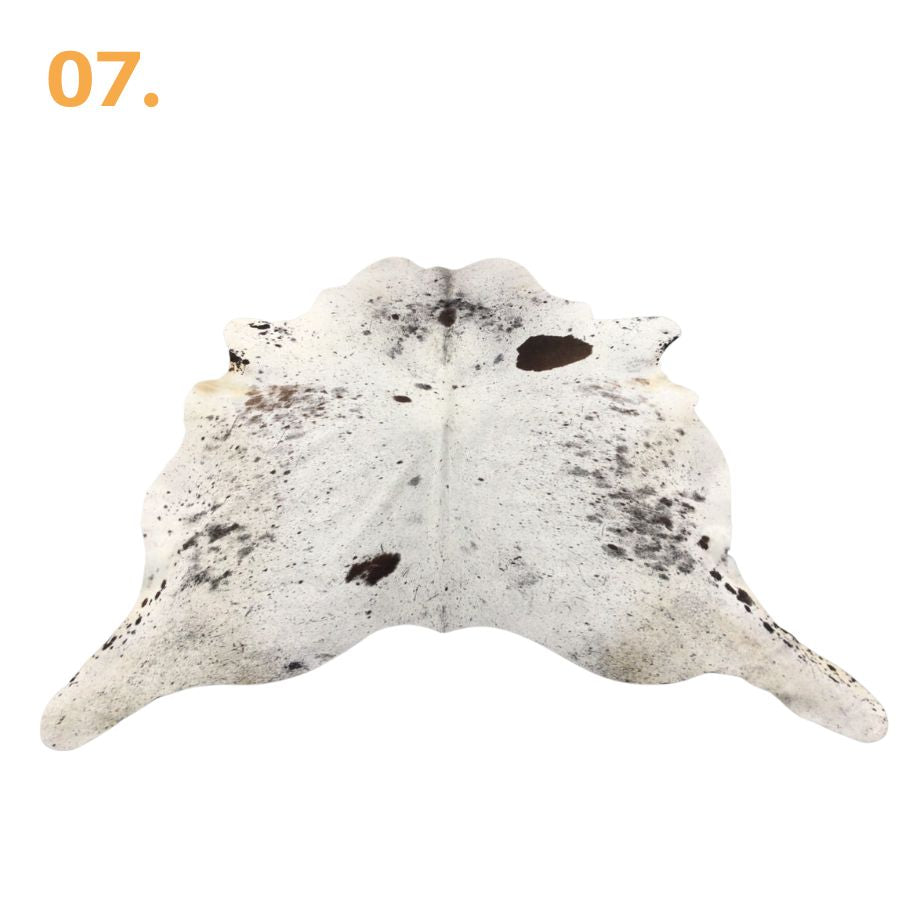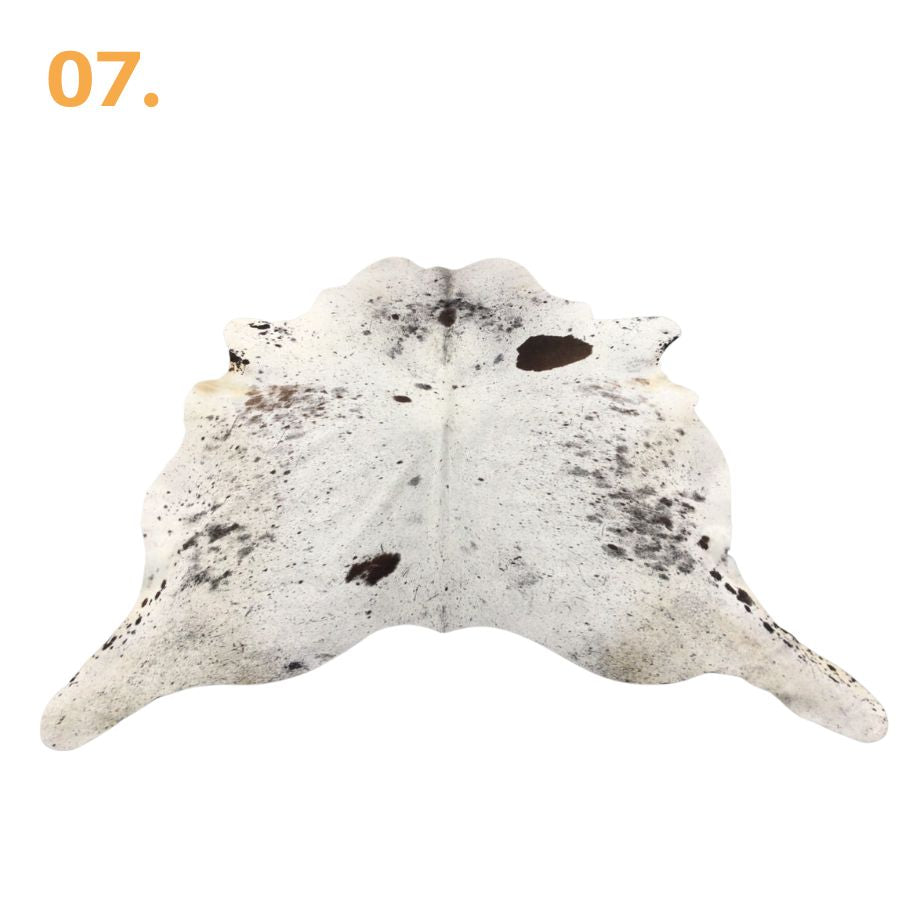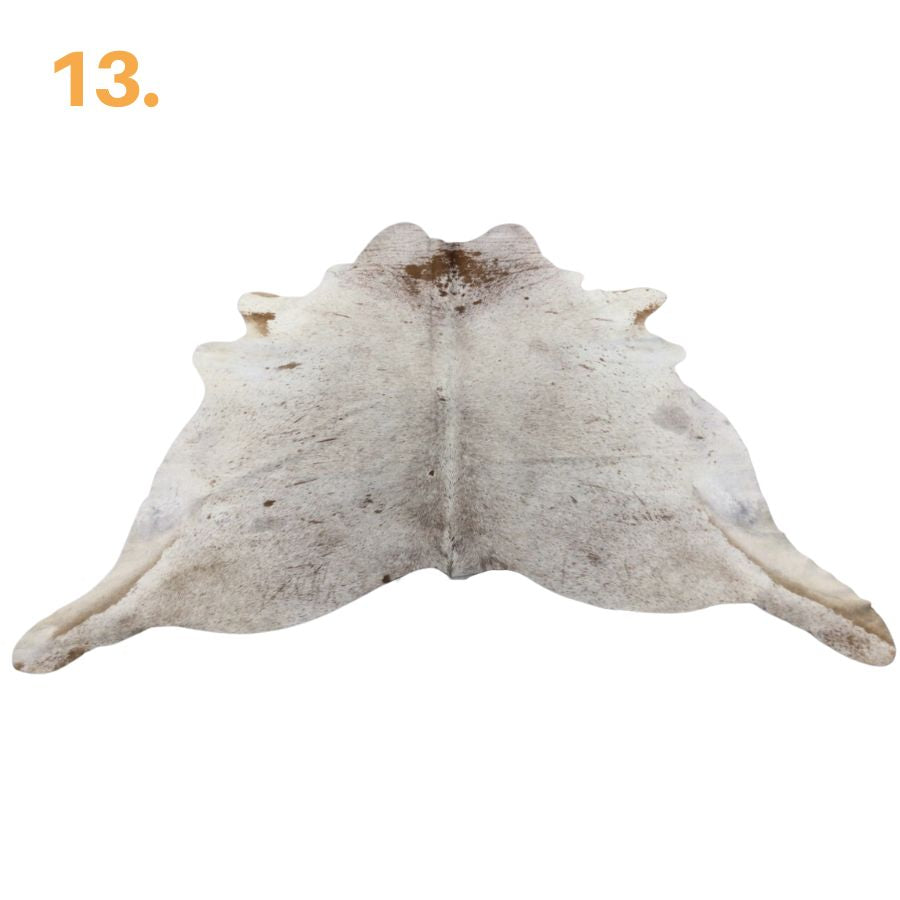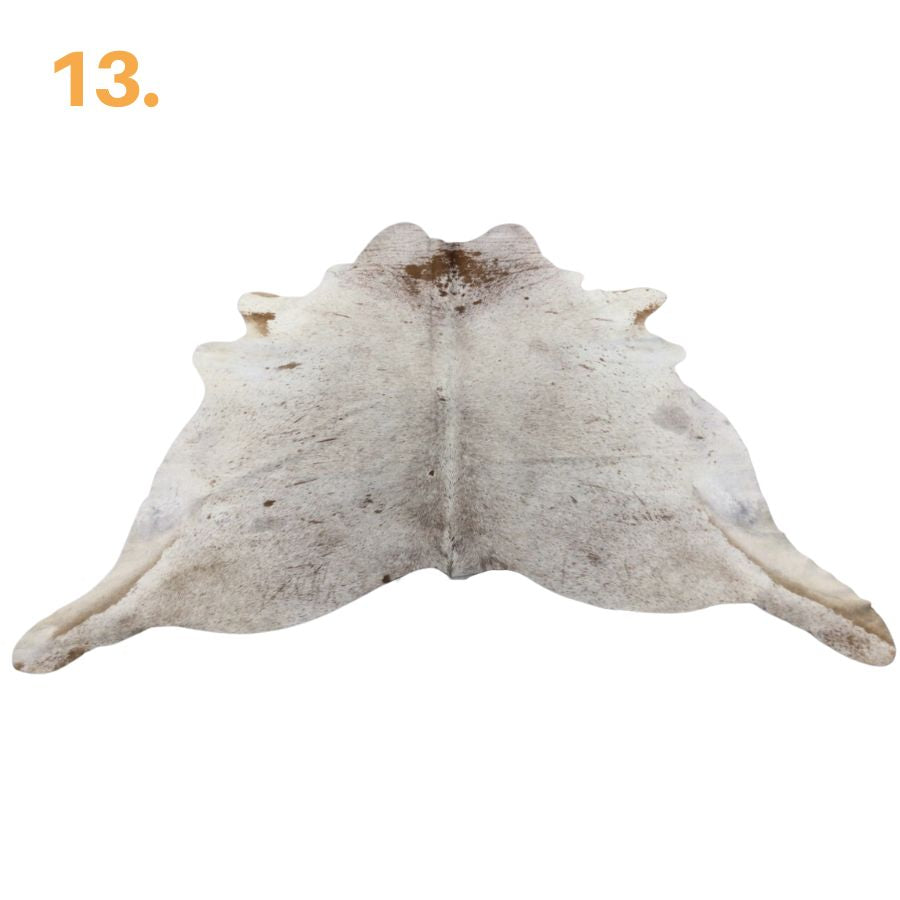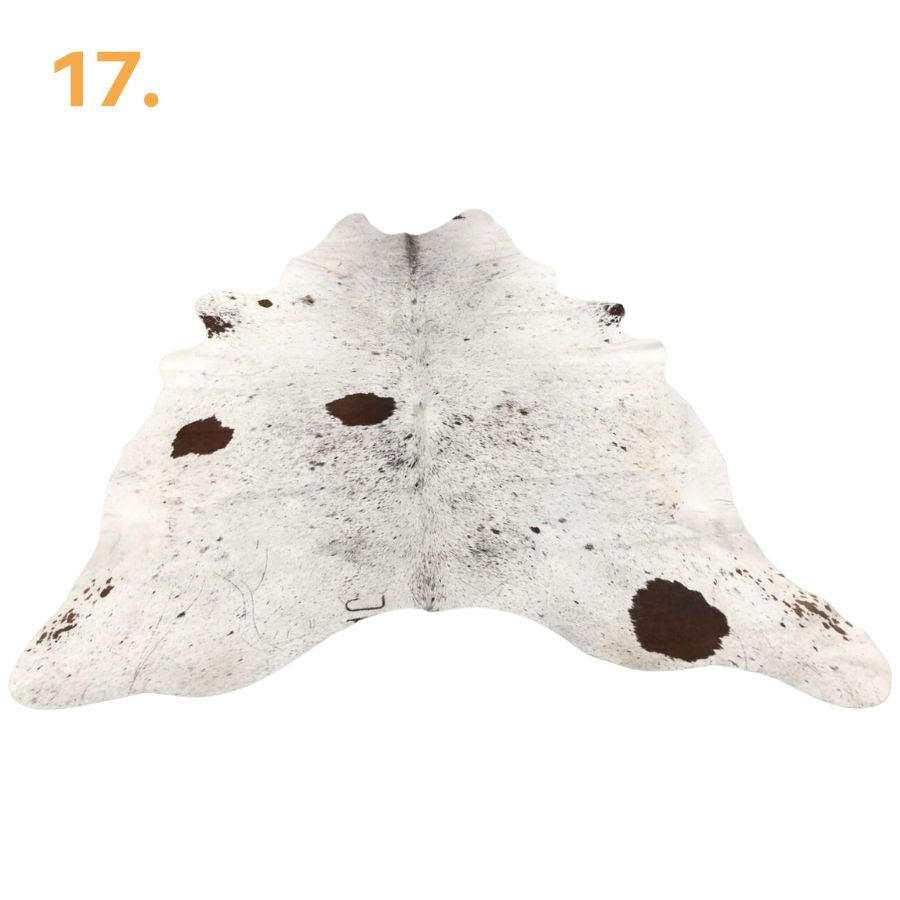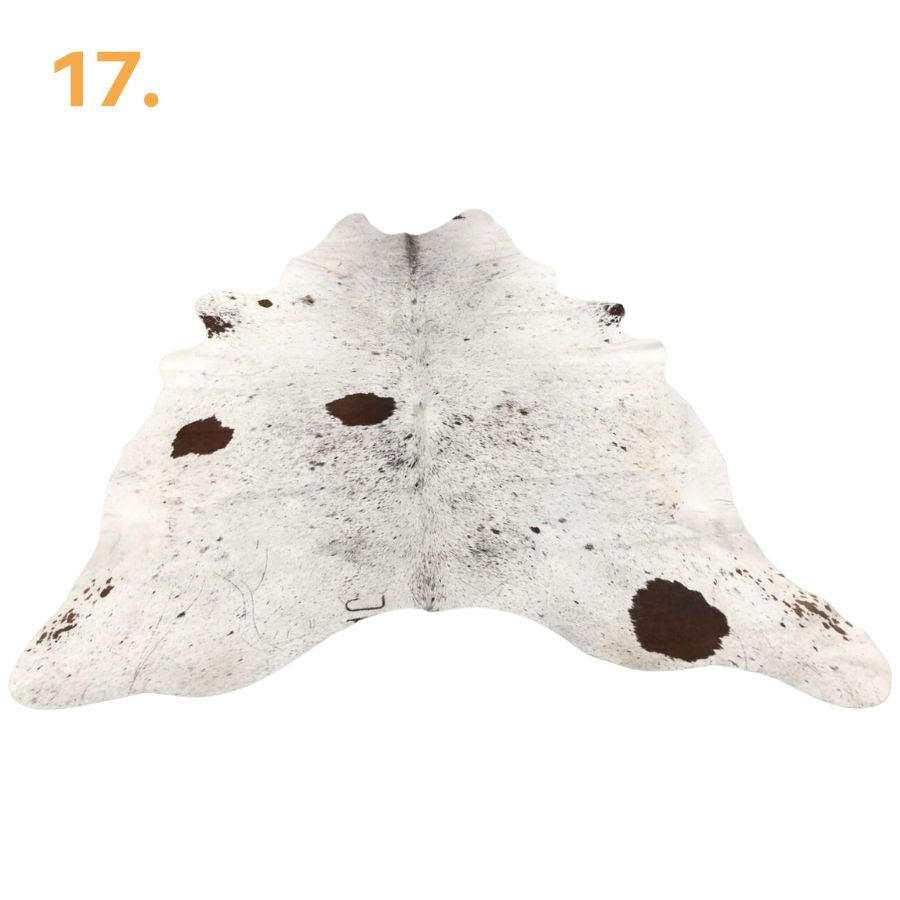 Pickup available at Hides of Excellence Sydney Warehouse
Usually ready in 1 hour
Cowhide Rug Sale - Longhorn (Regular)
Any
Hides of Excellence Sydney Warehouse
Pickup available, usually ready in 1 hour
16 Anderson Street
Banksmeadow NSW 2019
Australia
CUSHION SIZE GUIDE
| | | | | |
| --- | --- | --- | --- | --- |
| ANIMAL HIDE | STYLE | LENGTH (CM) |  WIDTH (CM) | DEPTH (CM) |
| Goatskin | Square | 40 | 40 | 15 |
| | Square | 50 | 50 | 15 |
| | Square | 60 | 60 | 15 |
| Leather - Bottega Weave | Rectangle | 30 | 50 | 15 |
| Leather - Nappa | Square | 45 | 45 | 15 |
| | Rectangle | 40 | 60 | 15 |
| Leather - Nubuck | Square | 45 | 45 | 15 |
| | Rectangle | 30 | 50 | 15 |
| | Rectangle | 40 | 60 | 15 |
| Leather - Suede | Square | 40 | 40 | 15 |
| Merino Sheepskin | Square | 40 | 40 | 15 |
| Mongolian Sheepskin | Square | 40 | 40 | 17 |
| | Square | 50 | 50 | 17 |
| | Square | 60 | 60 | 17 |
| | Rectangle | 30 | 50 | 17 |
| Rabbit Fur | Square | 40 | 40 | 14 |
| | Square | 50 | 50 | 14 |
| | Square | 60 | 60 | 14 |
| | Rectangle | 30 | 50 | 14 |
| Sherling Sheepskin | Square | 40 | 40 | 17 |
| | Square | 50 | 50 | 17 |
| | Square | 60 | 60 | 17 |
| | Rectangle | 30 | 50 | 17 |
| Springbok | Square | 40 | 40 | 13 |
| Tibetan Sheepskin | Square | 45 | 45 | 17 |
FURNITURE SIZE GUIDE
| | | | | |
| --- | --- | --- | --- | --- |
| ANIMAL HIDE | STYLE | LENGTH (CM) |  WIDTH (CM) | DEPTH (CM) |
| Bean Bag | Round | 80 | 100 | 100 |
| Pouffe | Square | 60 | 60 | 30 |
RUG & THROW SIZE GUIDE
ANIMAL HIDE
STYLE
LENGTH (CM)
 WIDTH (CM)
DEPTH (CM)
Cowhide
Small
2-3 sqm
160
180
2
Medium
3-4 sqm
200
200
2
Large
4+ sqm
230
230
2
Goatskin - Long Hair
Single Hide
100
80
5
Goatskin - Shorn Hair
Single Hide
100
80
3
Highland Sheepskin
Single Hide
160
180
2
Icelandic Sheepskin - Long Hair
Single Hide
100 - 110
80
15
3 Hide
160 - 170
110 - 120
15
4 Hide
210
140
15
Icelandic Sheepskin - Shorn Hair
Single Hide
100
70
4
3 Hide
160
110
4
4 Hide
190
120
4
Jacob Sheepskin
Single Hide
90
60
3
Merino Sheepskin
Single Hide
100
70
5
2 Panels
180
60
5
4 Panels
180
110
5
6 Panels
180
165
5
8 Panels
180
210
5
Mongolian Sheepskin
Single Hide
100
60
7
Bed Runner
180
60
7
Floor Rug
160
90
7
Throw Blanket
180
120
7
New Zealand Sheepskin
Single Hide
100
75
4
Rabbit
Bed Runner
180
60
3
Throw Blanket
180
120
3
Reindeer Hide
Single Hide
135
75
4
Shearling Sheepskin
Single Hide
90 - 100
65
3
2 Hide
220
80
3
3 Hide
155
105
3
4 Hide
190
115
3
Tibetan Sheepskin
Single Hide
90
65
3
Need Help? Ask an Expert
Product Features
100% Genuine Ethically Sourced Sustainable Animal Hide By Product
Hair on hide one side with non-slip leather hide back
Extremely hard wearing and easy to clean. Suitable for high foot traffic areas.
For a limited time enjoy great savings on this exquisite collection of Longhorn Cowhide Rugs. Crafted from high-quality Brazilian cowhide, these one-of-kind ethically sourced hides have been carefully selected to ensure their durability and beauty will add a touch of rustic charm to your living room, bedroom, or office.
Each rug is unique in its pattern and texture with natural markings that add character and charm. The texture of the cowhide is both soft and silky, whilst its supple texture is comfortable and an inviting feel underfoot. 
Measuring approximately 2.1m x 1.9m or 3 - 4 sqm, a Longhorn Cowhide Rug is easy to care for and maintain, naturally stain-resistant and can be easily cleaned with a damp cloth or vacuumed with a soft brush attachment. They are also extremely hard wearing which makes them ideal for interior styling.
Rest assure all our cowhide rugs are CITES certified ethically sourced animal by product that has been carefully tanned under strict conditions free from harmful chemicals and dyes.
Shop with confidence by selecting the exact hide you would like to receive with your order by marking the checkbox of image of the hide you would like. 
All orders are shipped from our Head Office in Sydney within 1 – 2 next business weekdays of the order being received. We want you to be able to shop with confidence and gladly offer a 7-day money back guarantee (excluding any shipping charges) should your purchase not be exactly what you wanted.
Australia Shipping
We currently offer free Australia-wide shipping on all orders.
International Shipping
We enable the processing of international orders to the following countries:
• New Zealand
• Singapore
• Canada
• USA
Should you live outside of these areas and want to shop with us, please contact us via LiveChat or email so we can arrange an obligation free quote.
All prices are displayed in Australian dollars ($AUD) with International shipping charges calculated by weight and delivery zone shown in the checkout prior to you having to enter any credit card details. Local country customs and duties are the responsibility of the customer.
For detailed information please visit our shipping page or returns page
To prolong your enjoyment of our products we recommend the following care for preservation:
• Attend to any soiling as soon as possible by spot cleaning with a fresh soft damp wet water cloth. Scrape off any soiling with the back of a knife.
• Avoid excessive rubbing.Where possible, simply shake away any dirt or debris, or if necessary, use a vacuum on a gentle setting and avoid using a rotating head that may tangle the hair.
• Always line dry in the shade.Colour dyes on natural fibres are not 100% colour fast. Hence, we recommend keeping our dyed products out of any direct sunlight as the UV rays may cause discolouration over time.
• Note also colour transfer may occur on light fabrics.
• Do not place our products on direct heat sources such as heated floors. The heat will dry the natural leather hide backing which can cause it to crack and snap away the hair.
For detailed care instructions for each type of hide, please visit our Product Care page.